You Can Learn to Play Piano
Piano Lessons
Music Composition
Theory
Music Tech
Group Classes
Frequently asked questions
At what age can we start lessons for child?
---
That depends on the child. I always have an interview with the child and parent to assess readiness. They might be ready or they might need to take group lessons for a while. Very young students benefit more in a movement/music combo class. Things to look for to assess readiness: -Can the child sit still and concentrate long enough to take a 30 minute one-on-one class? -Can they read numbers and know their alphabet? -Have they expressed an interest in playing? -Do they have access to a piano at home? During the summer I teach an introductory group class to see if students are ready for private lessons.
---
How long are the lessons? What is the cost?
---
Private lessons are 30 minutes for younger or beginning students and 45 minutes for more advanced students. Cost is based on a yearly (10 months) tuition with rolling registration. Cost per term: $1100/10 payments. $110/month for 30 minute lessons $1650/10 payments. $165/month for 45 minute lessons. Check out the studio policies for detailed informtation. Click Here
---
Are lessons online or in person?
---
Lessons are online. We are still live, not prerecorded, so you have the same interacion as in person lessons:
No need to go out in the dark are inclement weather
No travel time. Students can get home from other activities and go straight to their piano lessons. With time for a snack...
No missed lessons because the student is slightly ill or parent feels unwell.
Click Here for to learn more about online lessons.
---
Are there performances?
---
We have proformances twice a year. In addition to their solo works; students are encouraged to perform with friends, family members and events outside of our studio when possible. We will help with preparation if asked. Most of us are social beings and young people definitely want a shared experience. Playing with others is fun and has proven to help young students STAY involved in music.
---
Do you teach adults?
---
Absolutely, you are NEVER too old to take up piano.
---
What classes are offered?
---
We offer online private piano and group lessons for many levels and styles. Lessons are relaxed and customized to encourage your personal best. We want to meet the needs of the individual student. In addition to private lessons, we have group classes for theory, composition, improvisation, styles and musical tech.
---
Do you teach group classes?
---
We offer group classes for theory, composition, improvisation, music tech and introductory classes.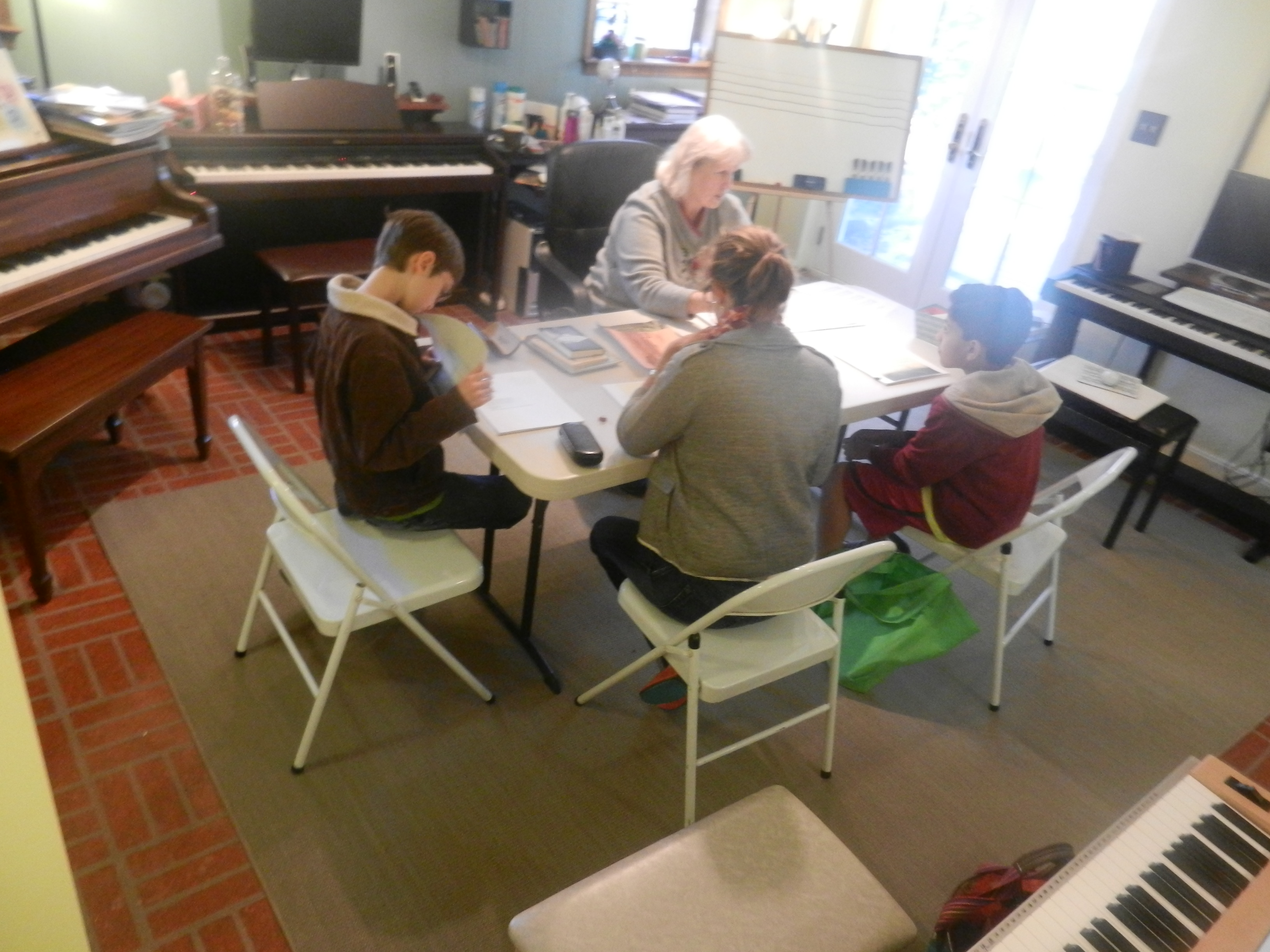 Click Here to see current group classes.
---
---